a monthly membership, community, & creative mentorship
with artist Amanda Hilburn
Are you searching for more than just step by step painting instruction?
Do you love to paint but are looking for ways to make your work unique?
Are you ready to begin finding your own style and want freedom to experiment with different ideas, mediums, and dig deeper into your own potential?
Do you want to begin selling your art but have no idea how to do that?
I UNDERSTAND!
A few years ago, I would have LOVED to have had someone help me like this.
Let's find your creative wings...
$47/month
No contract or hidden agendas!  You may cancel at any time.
$470/year
If you pay yearly you get 2 months FREE!
or pay with a credit card
The Creative Community is....
This is a gentle learning environment, where I provide artists the freedom to experiment and grow, giving you the tools and confidence needed to begin creating original art.
What's in the ARCHIVED TUTORIAL LIBRARY?
Access to all lessons from the past 4 YEARS!   200+ step by step tutorials, all of my workshops, retired eCourses, and so much more!
Let's find your creative wings...
 Monthly themes like: color mixing, painting on found objects, sketching skills, etc.
The Artist's Flight Path self-assessment with resources for each artist level (extra videos and links to help with techniques, style, online business tips, and more!)
A private Facebook community for support and connection
Live Q&A with Amanda each month
A main supply list with links to order them
Access to the archive library of over 200 tutorials
All About Mediums video library (learn about acrylics, watercolor, collage, and oils)
Guest artists teaching on their specialties
Behind the scenes videos with peeks into my world as a working artist from my own studio and business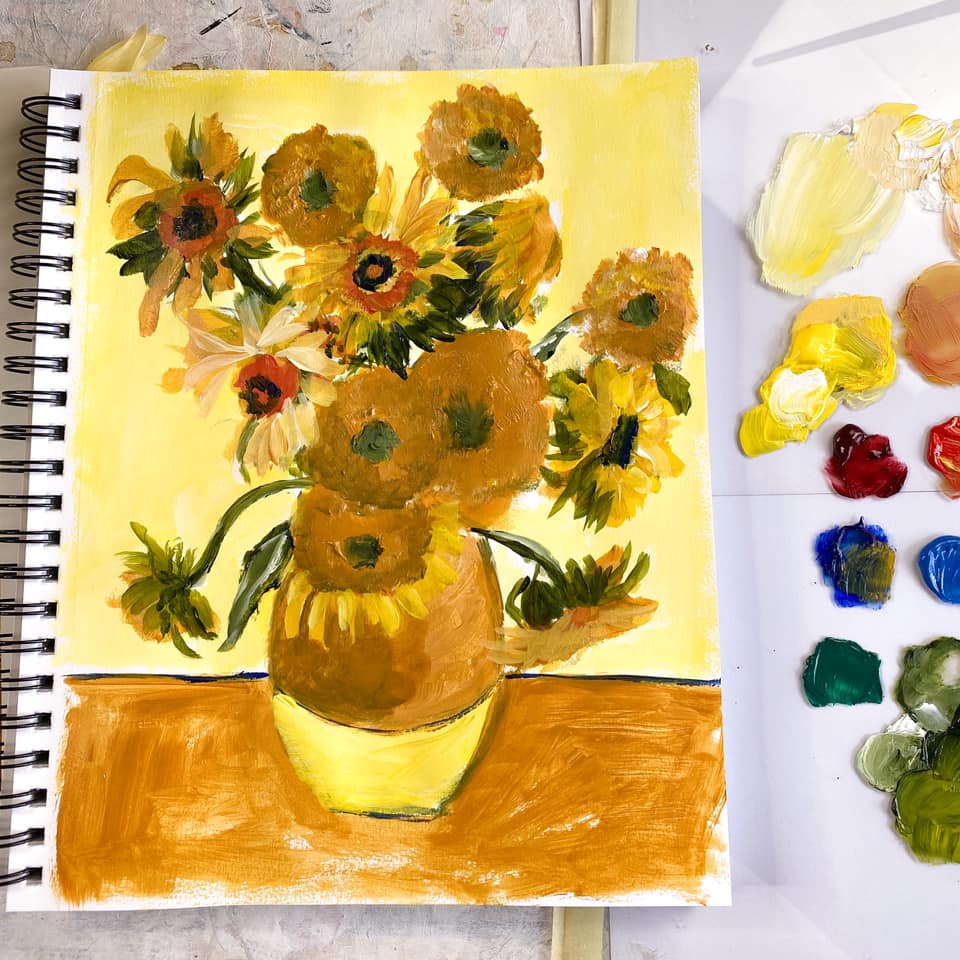 Frequently Asked Questions
1. What is the Creative Community?
The Creative Community is a group for artists who want to get better at their creative skills. Every week, new information is added in prerecorded videos. You pay every month for access to this video library.
2. What if I want to cancel?
You can cancel anytime! There are no contracts! You are free to go or stay at your leisure!
3. How is the information delivered?
Upon purchase, you will receive an email and information about how to log into the members only area of my website where all the instruction is stored. You will also receive weekly email alerts when new information is added to the members area.
4. How much time is required to do this?
You make your own schedule. There are no set times that you must do anything. You have access to the members area 24/7. The amount of time you spend painting is up to you!
5. Who is welcome here?
This group is for anyone of any age and any skill level! All members of this community are made to feel welcome. There is on pressure or competition.
We are a very diverse, supportive, and encouraging group of artists helping each other succeed in being creatively confident!
I'm so excited for you, friend!
You are so close to creating original, beautiful work...the most rewarding work that you can make!
In this group, you are free and encouraged to create your own way. I am a calm and quiet person myself, so I have a natural tendency to make this is a very relaxed environment. I'll help you with developing your own style with caring guidance.
Let's find your creative wings!