Update Old Christmas Decor
(This post includes affiliate links.)
As I pulled out some Christmas decorations last week, I noticed that my wreath didn't look so great on my new navy blue door this year. That same door was light grey last year when we decorated, so the dark greenery stood out on the light background. A navy blue door with a dark green wreath just wouldn't cut it. I needed something lighter, but I didn't want to buy a new wreath. I needed to figure out how to update old Christmas decor with supplies I already had. I turned to my trusty friend, paint 🙂
You can watch as I used a chalky type paint to quickly update this dark wreath. It went so well that I moved on to a small tree and pot in my studio!
This is soooo easy to do and can work on trees, garland, wreaths, and more! Here are a few more photos. I love how it turned out!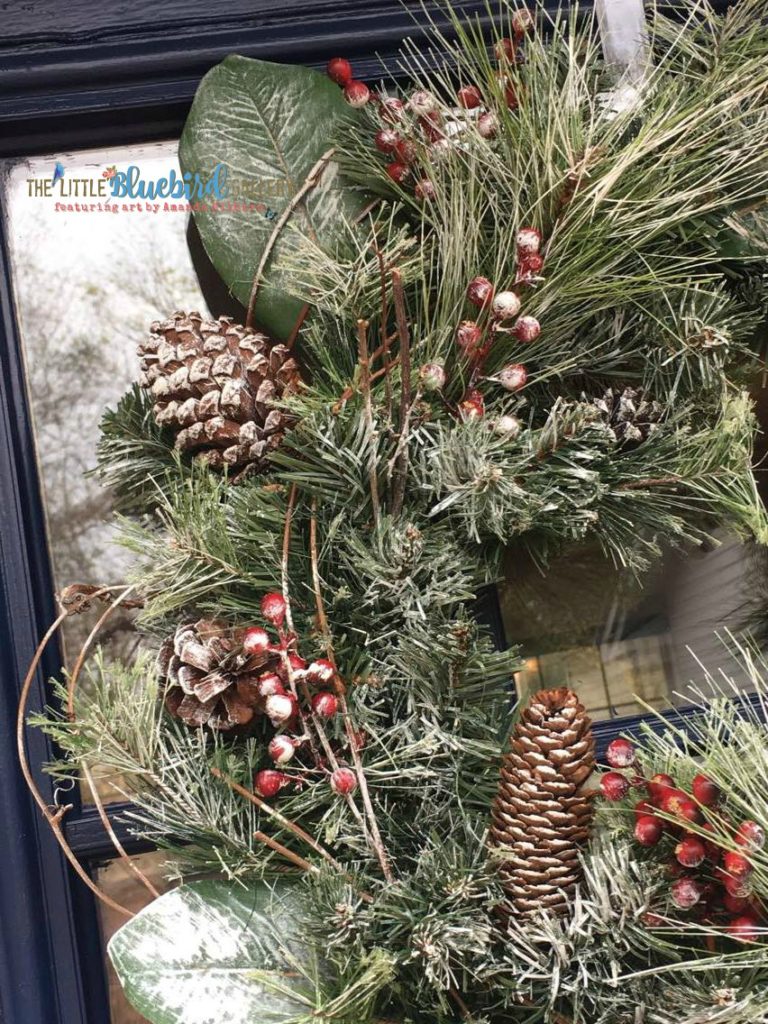 Here's the little tree after I finished.
And here's a little video of how I painted the pot that the tree is in. Moving the brush against the crevices of the pot kept those recessed areas black and just lightened up the copper color.
This was so easy to do and will work for any budget, so grab a bottle of chalky paint and a brush and update your old Christmas decor! Or! go by your local thrift store and grab some shabby pieces that need a little extra love. I'd love to see photos when you give it a try!
Update Your Old Christmas Decor
Here are a few links to products you might like to try: