Escape. Joy. Accomplishment. Connection. Self-Care.
Are these things that you are longing for?
I've found all of this and more while...
smearing paint, tearing papers, adding texture, and meditating on meaningful quotes.
I believe that anyone can be an artist!
Your age, experience, and background do not matter! I had no formal training when I began painting, and I want to encourage you to be creatively confident and find what you are longing for!
You won't regret joining a group of creative friends and learning how painting can help you connect, unwind, and find your happy place.
I created this group just for you!
Members get immediate access to over 100 prerecorded video tutorials!
Here are just a few examples of the full painting tutorials available for you to practice and learn from.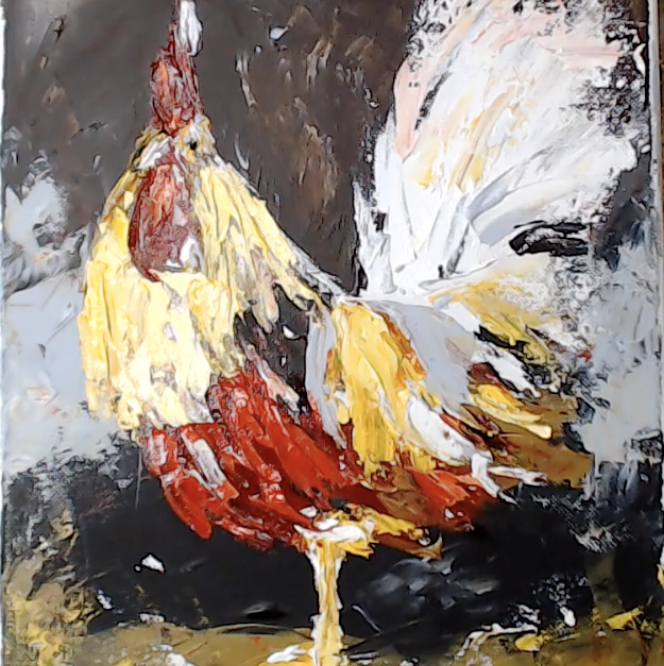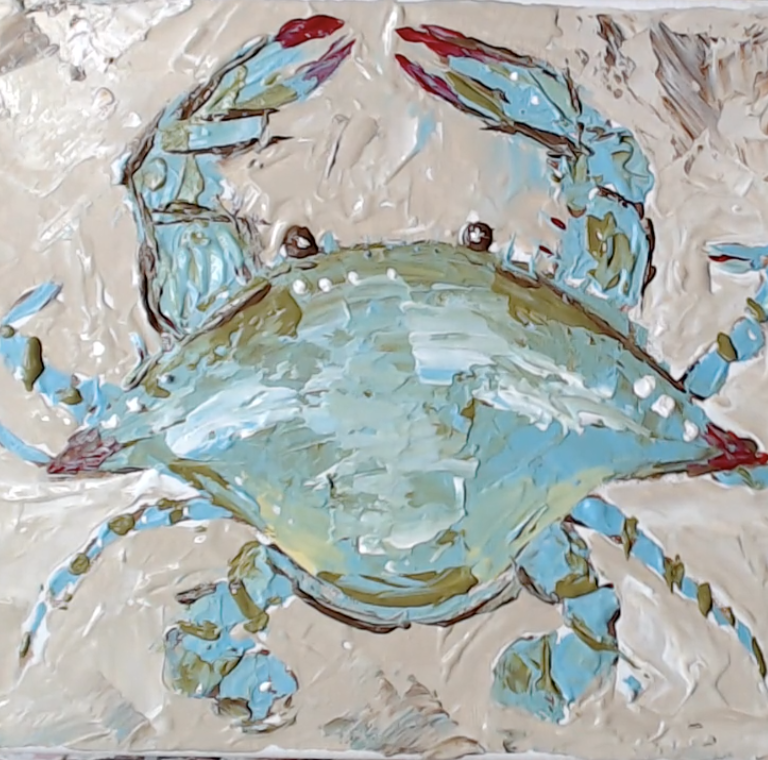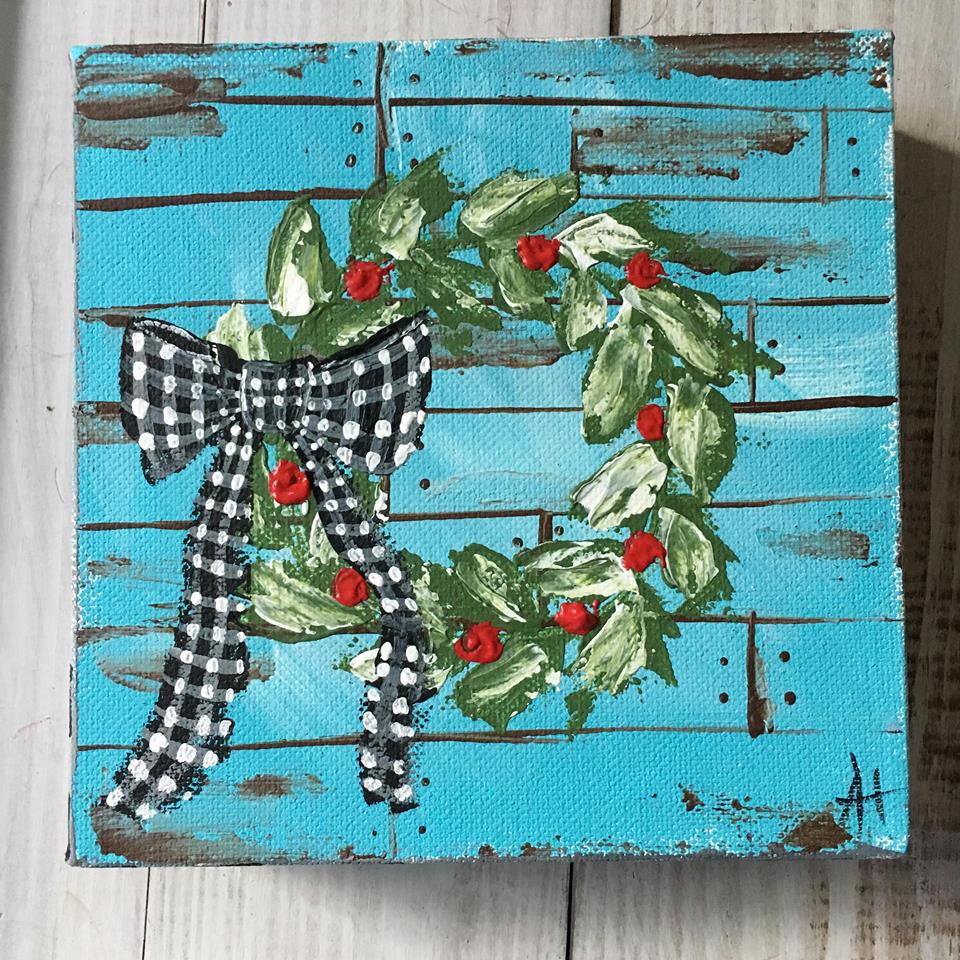 As a member you will...
*Begin with the starter path! Learn from video instructions on color, composition, supplies, palette knife instruction, mixed media introduction, and finding your style!
*Find step by step video tutorials organized from beginners level to advanced level to practice and gain confidence.
*Receive new video training each week delivered to your email box and posted in the members only area.
*Gain unlimited access to a library of over 100 different video tutorials (everything we've done in the past!)
*Join an exclusive Facebook community of like minded artists (a.k.a. YOUR TRIBE!)
*Get your questions answered monthly in live question and answer time with me in the Facebook group!
*Have exclusive access to my retired courses that are only available to you as a member.
*Find lists and links to my recommended supplies.
Who is this group made for?
This group is for anyone of any age and any skill level! I had no formal art instruction when I began painting almost a decade ago, and some of the members that are currently creating amazing work in our group had never painted anything before joining!
If you have the desire, you can do this!
We also have more seasoned artists in the group that are creating, selling, and teaching! There are some retired art teachers and some young mothers who work from home.
We are a very diverse, supportive, and encouraging group of artists helping each other succeed in being creatively confident!
It's time to move forward in your creativity with intention and fun!
Let's do this!
--- A Few Words From Happy Members ---
Debbie (DB Grove Art) says,
"I joined Amanda's group in January of this year and it was the best decision I've made in a long time!  I have been an artist my entire life & actually have had a business with a friend for the past 5 years painting wall art & door hangers and home decor items!  I was ready to do something different for myself & was very interested in learning to paint using a palette knife.  I googled and Amanda's name came up!  I emailed her & got an immediate response!  She told me all about her Facebook group, The Little Bluebird Creative Community & I was so impressed with how nice Amanda was that I signed up for the group!  I love it!  I love the way Amanda teaches & instructs!  Her videos are great but the way she explains what she's doing & how encouraging she is is what has made me such a fan!  As the group has evolved some of us have been more interested in the business side of art and because of that Amanda has taken on the new challenge of another group, Brave Wings, which I am also a member of!  We have just started but I am so excited to learn!  I would recommend Amanda Hilburn to anyone who wants to learn to paint, or who wants to be apart of a group of likeminded people who are encouraging and eager to learn & try!  Thank you Amanda Hilburn!!"
"My involvement in the Creative Community Group has opened up a whole new artistic avenue for me!  Using a palette knife has given my art a whole new style of freedom, depth and form!  I truly feel like I am becoming a more accomplished artist each time I work on a new piece of art. Amanda's method of instruction is very easy to follow, and she offers alternative ideas and suggestions for each instructional video she makes.
 Interaction and feedback from Amanda and the other Creative Community Facebook group members continues to inspire me daily."
Sharon (One Artsy Nana) says,
"I absolutely Love being a part of Amanda's Group! Learning the Different & Unique techniques that she teaches has been not only Fun but very helpful for me. It has taught me that everything that I Paint and Create does not have to look Perfect to be a Beautiful piece of Art!
I'm so Grateful that I found her on Social Media and that she created this Group where we all Learn, Encourage and Share our Individual works of Art with one another"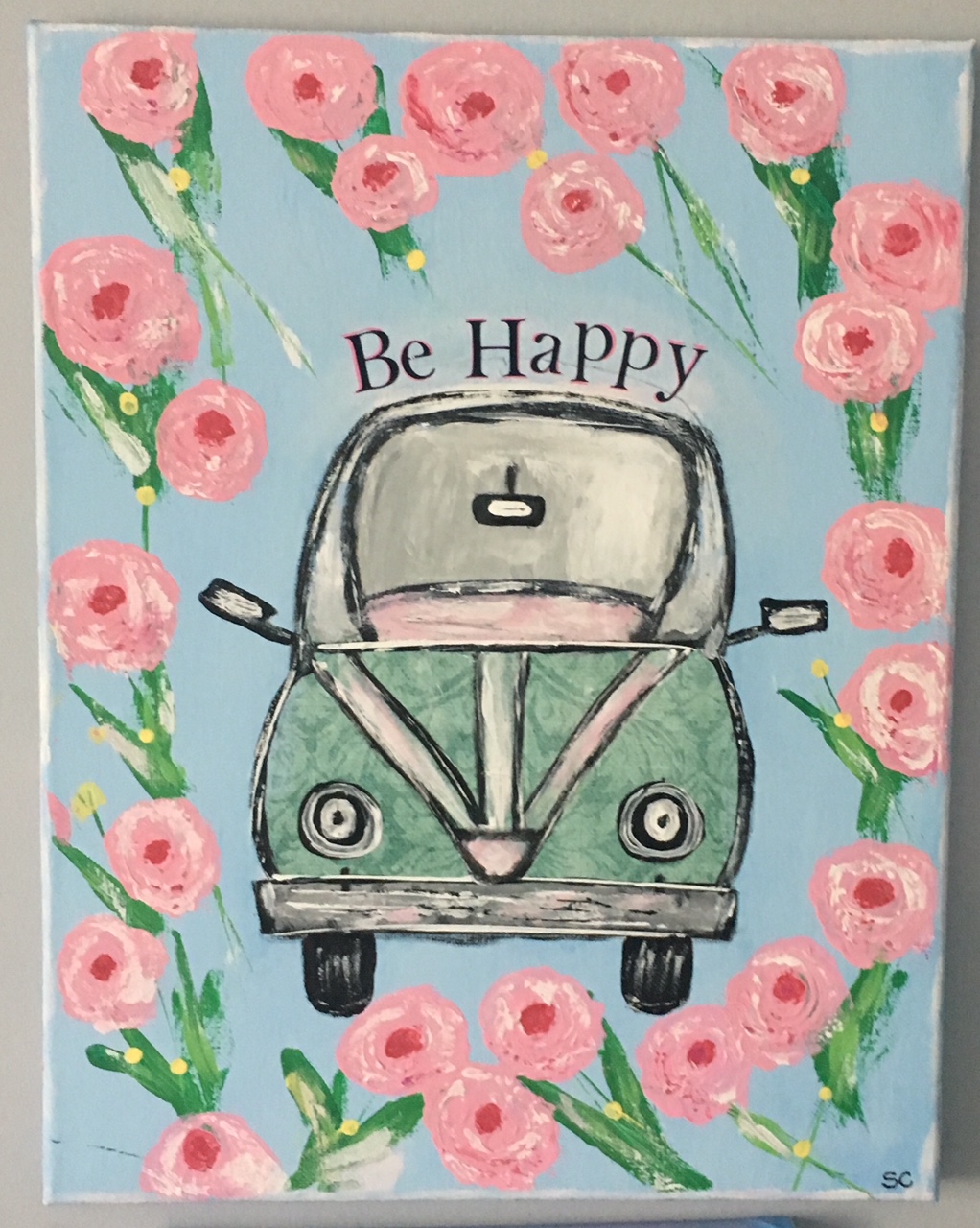 Joyce says,
"I'm a creative sort, but painting always seemed out of my reach somehow. I simply didn't have any knowledge or guidance as a base from which to begin. Amanda's tutorials and creative community changed all that. So thankful I found her on Facebook. She is equipping me with skills that I can apply to any painting I do. No one is more surprised than I, that I am creating pieces I'm proud to display in my home and give as gifts. No stress, no pressure...work at your own pace...it's a win win! And painting makes me so happy!"
What More Members Have To Say...
The Little Bluebird Gallery
Average rating:
13 reviews
Feb 20, 2018
Creative Community
Amanda has created a great Creative Community. Her videos can be watched at anytime and in any order. Amanda's teaching style has pushed me past the "perfect" painting to one that is loose, free and a little messy! I'm so glad I joined!
Feb 16, 2018
I am so glad I joined the little bluebird creative community in December! The ladies in our tribe are so kind and encouraging! I look forward to each lesson that Amanda shares with us. They are easy to follow and being able to watch at any time is great! Amanda is an amaizing artist and always does fabulous job! She makes it look like magic! Art to me is therapy and brings great joy! One thing I love is being able to start and finish something in one sitting. I am just a beginner and can't wait to learn more!
Feb 16, 2018
Love this Group!
I absolutely Love being a part of Amanda's Creative Community Group! I am learning so many New & Fun techniques from her and Enjoying my Love for Painting even more!! I also Love being able to Share and make new Social Media friends who Enjoy Painting too!
Feb 16, 2018
The Little Bluebird Gallery
I found Amanda because I was looking for a Pallet Knife Painting online class! So glad her site popped up! I am an artist but very much set in my ways! Learning from Amanda's toutorials has been so good for me! I have made myself do something different and I LOVE it! I love being a part of the group which is always positive and where I find many other artists thinking a lot like I do! Amanda always answers questions quickly and is willing to help us in any way she can! Highly recommend giving this a try, you will be so glad that you did!
Feb 16, 2018
LOVE AMANDA
So glad that I found Amanda and am a part of the great group of artists. She has brought me some inner peace in tough times and has allowed my shine to come through beautiful art.
Feb 16, 2018
Amazing Instruction
So glad I stumbled onto Amanda's art a year or so ago. Joined her site to learn to paint because she made it seem easy for a non-artist to learn. I watch her videos for painting lessons/tips and yet, at the same time, my spirit is always calmed by her voice when I'm having a hectic day. Looking forward to my "first" painting.
Feb 15, 2018
The Little Bluebird Community Group
So glad I joined The Little Bluebird Community Group. It has been so much fun learning to paint using palette knives. Amanda is a wonderful teacher and so willing to share her painting knowledge and experience with the group. All the lessons are recorded so I can go at my own pace. Happy to be part of this fun, inspiring and supportive group!
Feb 15, 2018
Fun group
Such a fun new technique to try. I was intrigued by the pallet knife paintings and found this group. So glad I joined. Im loving the lessons and Amandas style and teaching.
Feb 15, 2018
Amanda and the group members are my kindred spirits in that they understand my need to create. My prior painting experience was with stencils only. Now im creating artwork that I'm proud to display in my home! Ive long admired this style of painting and this group is such a perfect fit for me to learn at my own pace!
Feb 15, 2018
So glad I joined!!
I am so glad I joined this creative group! I love that the lessons are prerecorded and available to watch in my time rather than traditional lessons that do not fit in my schedule. I love watching all the lessons and learning new techniques. I don't always paint each lesson, but I make sure to watch and learn.
I also enjoy having access to older lessons and the live question and answer seasions at the end of each month. The associated Facebook group is super supportive and positive. I recommend this group and Amanda to everyone I know that enjoys art!!!