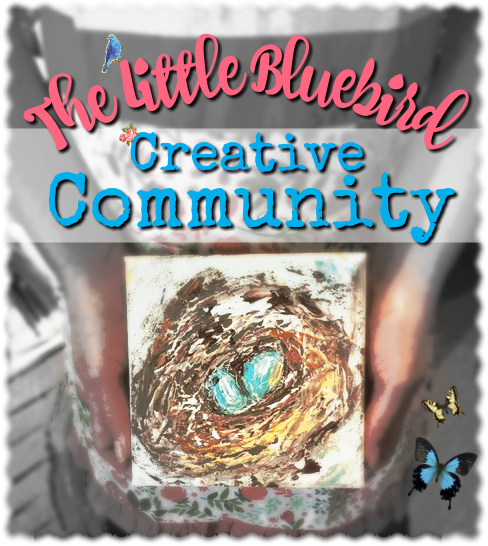 The Little Bluebird Creative Community
You may not know this, but I'm an accidental artist. I didn't really plan to have a business at all. About six years ago, I was looking for something to hang in our living room over the sofa because I love making our home pretty. However, I didn't have the budget to buy what I'd like to use to decorate. I decided to try to do it myself! I painted a giant painting, and shared it on Facebook with my friends. People liked it! I was shocked, and my business grew organically from that one little seed planted on social media.
I've continued to paint and grow and learn over the years, and I really do love painting and decorating. BUT… I've recently learned that I love teaching others to paint and decorate even more! I want to teach others how to use their own talents to create beautiful things for their own home, to make things that they can offer as a gift, or to have a relaxing hobby that you can continue doing all of your life. Some of you may be like I was! You may not even know that you have creative talent! I want to help you.
I've started a creative community where we have a monthly theme, weekly interaction, private group access, question and answer time with me, and so much more! I'd love for you to join my group because this is what I truly love to do, and I believe you will really benefit from this creative outlet!
Creative Community Member Examples
Here are a few examples of the beautiful paintings that some of our community members have been producing. I am so proud of these ladies!
This group is for you, and I am so excited about helping you to grow creatively!  If you'd like to join click here for more information: Join The Creative Community