Are you interested in learning more about painting with a palette knife? If so, this group is for you!
You will get instant access to my supply video and list, instructions on the basics of painting with a palette knife, and a new step by step tutorial video each month!
Learn to paint in a loose, impressionistic way and enjoy the freedom to get a little messy!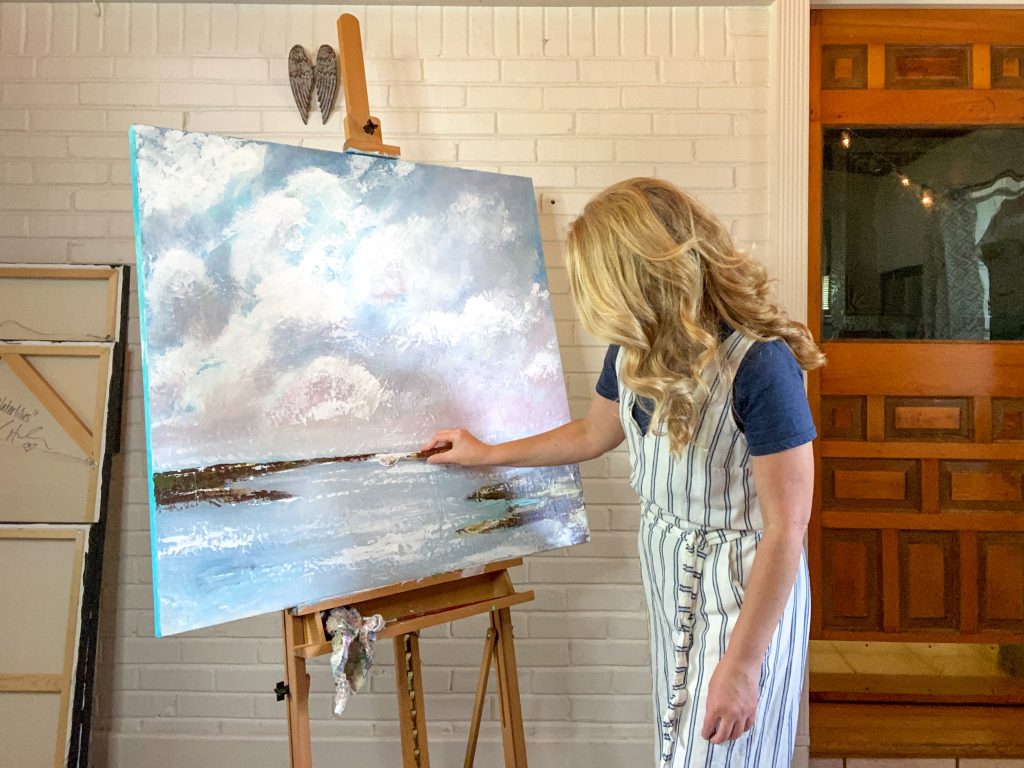 One step by step video lesson per month pulled from the archives of my Creative Community library
Access to the private members area on my website
Two video lessons to get you started with supplies and basic palette knife techniques
A link to download and keep your tutorial video each month
This group is $27/ month. You may join today and cancel anytime! No contracts or hidden agendas here!
I'm so excited for you, my friend!
You are about to begin an amazingly fun journey to freedom, expression, and all things palette knife!
I can't wait to see what you make!
Amanda
P.S.
If you are looking for access to weekly content, behind the scenes videos from my studio, guest artists, live Q&A mentoring with me, and ALL of the step by step tutorials that I've ever created, you will love My Creative Community. Find out more about this option here: The Creative Community