Description
I believe that being in an atmosphere of inspiring ideas and positive encouragement helps to boost creativity.
I want to share with you the joy and peace that I experience while smearing paint, tearing paper, adding textures, and meditating on meaningful quotes.
I believe that anyone can be an artist.
Your age, experience, and background do not matter. I had no formal training when I began painting, and I want to encourage you to be creatively confident.
You won't regret joining a group of creative friends and learning how painting can help you unwind and find your happy place.
I created this group just for you!
You can cancel anytime! There are no contracts! You are free to go or stay at your leisure!
You will be billed on the same date each month according to the date you joined. For example: If you join March 24th, you will be billed again on April 24th. There are no refunds on payments that have been processed.
I'm so excited for you, friend!
You have beautiful art to make and share with the world. Let's get started together!
Let's find your creative wings!
Frequently Asked Questions
1. What is the Creative Community?
The Creative Community is a group for artists who want to improve their creative skills and learn how to profit from that creativity. Every week, new information is added in prerecorded videos or live video chats. You pay every month for access to this ever growing video library.
2. What if I want to cancel?
You can cancel anytime! There are no contracts! You are free to go or stay at your leisure!
3. How is the information delivered?
Upon purchase, you will receive an email and information about how to log into the members area where all the instruction is stored. You will also receive weekly email alerts when new information is added to the members area.
4. How much time is required to do this?
You make your own schedule. There are no set times that you must do anything. You have access to the members area 24/7. The amount of time you spend learning is up to you!
5. Who is welcome here?
This group is for anyone of any age and any skill level! All members of this community are made to feel welcome. There is on pressure or competition.
We are a very diverse, supportive, and encouraging group of artists helping each other succeed in being creatively confident!
You get access to every tutorial, workshop, or class that I've ever created and my Palette Knife Painting Course inside this membership!
There are libraries for both painting and business that are organized by topic and skill level!
Here are just a few examples of painting tutorials inside the library!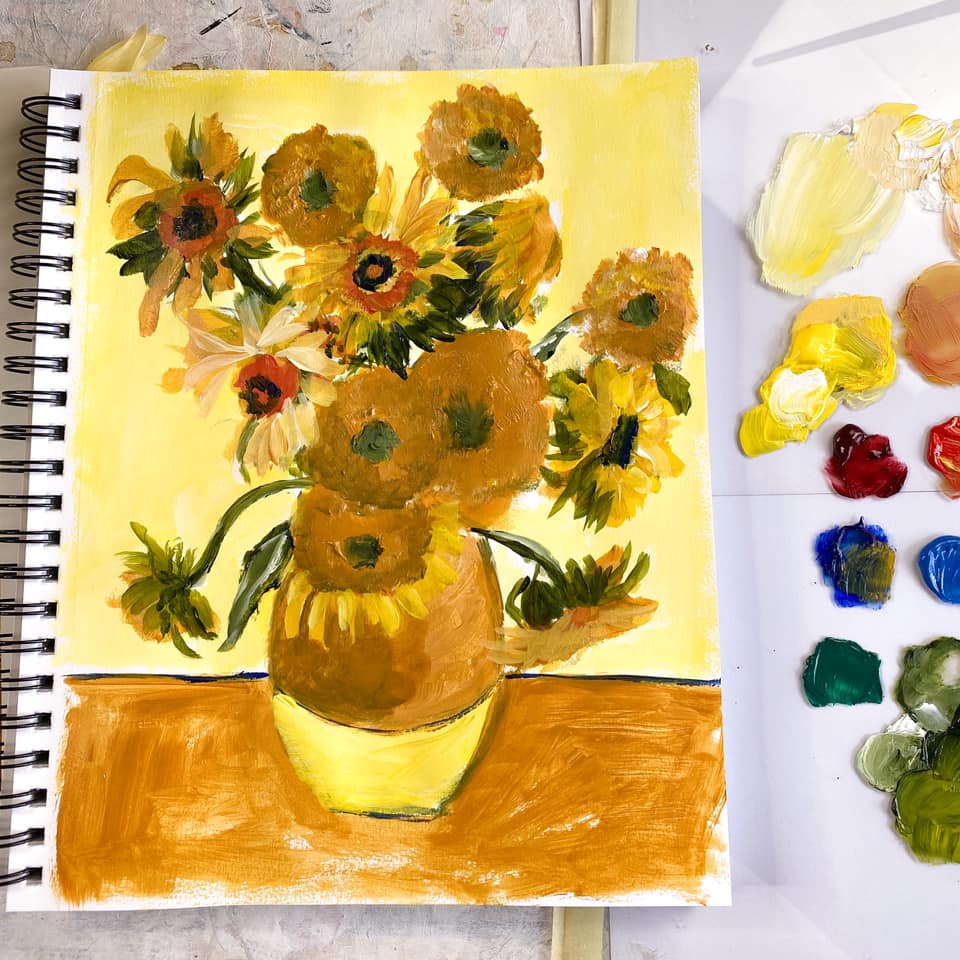 Art by Amanda Hilburn
Average rating:
0 reviews