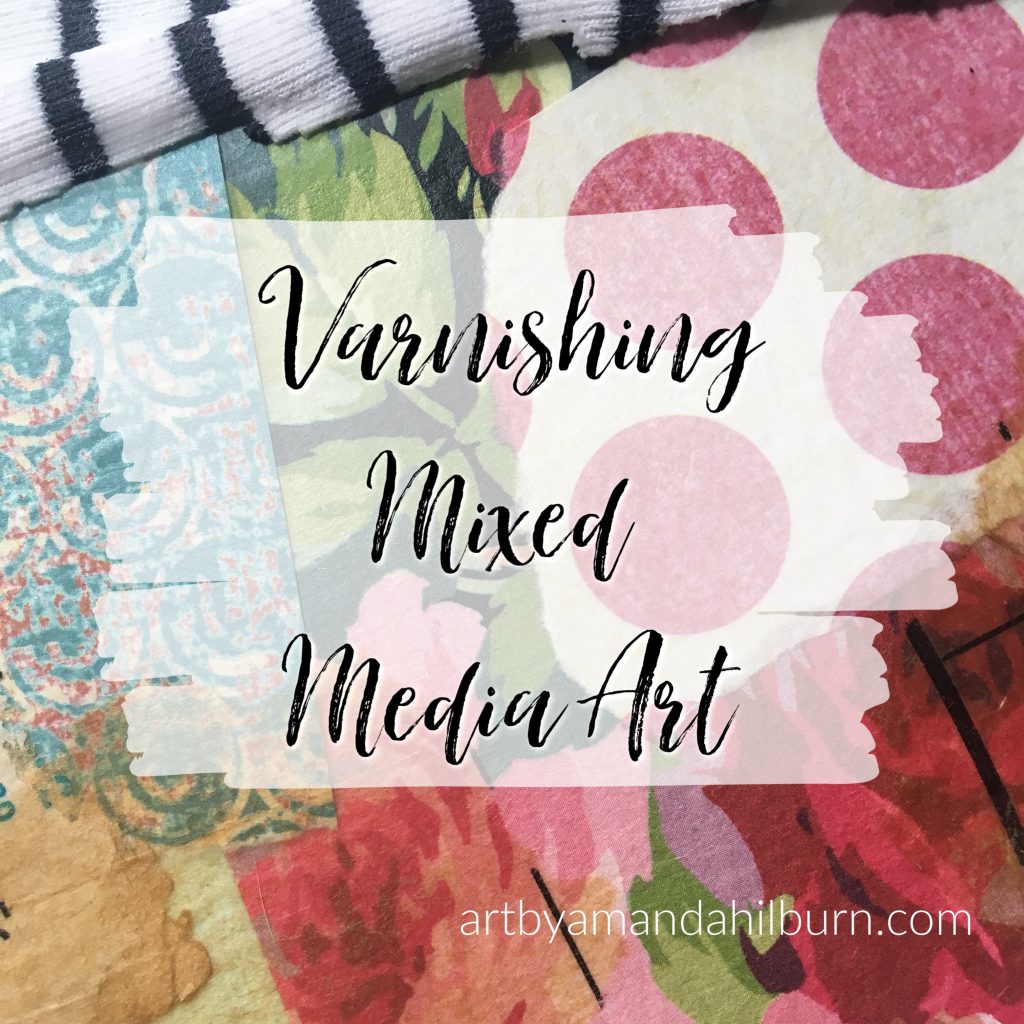 Varnishing Mixed Media Art
Varnishing mixed media art can be tricky. There are no limits to mediums when you are creating mixed media art, but there are limits when you begin looking for ways to seal it.
When I create with paper, doilies, paint, ink, and other elements the finishes on all these different things are not uniform. The paper is matte. The paint may have a sheen, and the graphics might be glossy. To create a cohesive and professional look I like to varnish my work with a varnish that has a satin finish. You can find my favorite varnish here: Satin Varnish
However, if you have added chalk pastels, pencil, or charcoal to your work you can't just brush or sponge on a liquid varnish. I learned the hard way that you need to spray those kinds of mediums with a fixative before adding your final varnish layer.  Chalk and charcoal will smear if it's not sprayed first.
This fixative will seal your chalks and pencil marks for you: Fixative
All of the yummy layers of paper, ink, paint, and charcoal make mixed media art so appealing to me. It's my favorite way to really get creative and make things that are very unique! Preserving all that texture can be a little tricky, though. I would highly recommend practicing with different test samples before adding any varnishes or sprays to a completed work.
Play with different mediums and see what happens when you spray one or varnish another. You will learn the most by doing and since mixed media is a really broad term that can include any and all mediums out there, your mixed media art will be unique and may react differently to varnishes.
Test things. Play with your tools. Enjoy the process!